SHAMANS MYSTICAL STONE SKULL
Millennium Is 8 inches long, 4 inches tall, 5 inches wide and is 6 pounds in weight.
"Stone is more ancient than Crystal"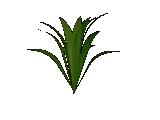 Shamans Mystical Stone Skull
The origin of this Stone Skull is not known. It is a natural formation. When gazing upon an object the shapes seen are said to be within the eye of the beholder.
Stone Skulls are used in Healing Circles, American Indian ceremonies and within your own sanctuary.
To be the caretaker of a Stone Skull is to work with a different kind of energy. It is a mystical experience that pulls you back into the deepest caverns of your being.
This is a Quote from the seller.... of
THE STORY OF THE STONE SKULLS FROM THIS SPECIAL PLACE IS GROWING and this is another sacred one from a rare collection of healing circle spirits being released now to join the energy lay lines around the world to each skull as they will unite at a future time and date and activate as the UFO sightings become more.
EACH STONE SKULL from this shaman collection holds a key. As you naturally place your hands and fingers around the back of the skull where they fit the groves then you will begin to unlock some very special powers.